Notice
: WC_Product::get_gallery_attachment_ids is
deprecated
since version 3.0! Use WC_Product::get_gallery_image_ids instead. in
/var/www/vhosts/interactivedisplays.ie/httpdocs/wp-includes/functions.php
on line
3840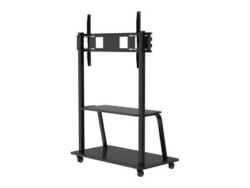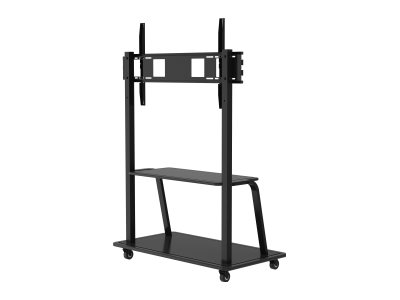 Notice
: WC_Product::get_gallery_attachment_ids is
deprecated
since version 3.0! Use WC_Product::get_gallery_image_ids instead. in
/var/www/vhosts/interactivedisplays.ie/httpdocs/wp-includes/functions.php
on line
3840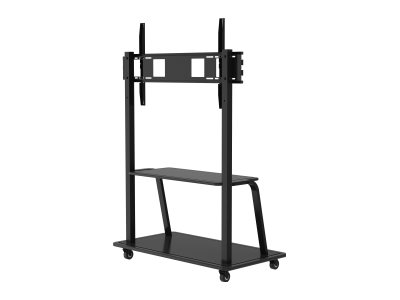 VISION TM-IFPF Fixed Flat Panel Stand
This robust techmount is designed to take very heavy interactive flat panels up to 115 kilograms.
Product Description
VISION TM-IFPF TECHMOUNT FIXED HEIGHT PORTABLE INTERACTIVE FLAT PANEL FLOOR STAND Fits any flat-panel screen which uses VESA mounting points up to 1200 x 600mm. Fits interactive and non-interactive flat-panels. Includes two shelves and wheels. Product size: 1825 tall x 1243 wide x 680mm. One stand ships in two cartons. Colour: Black
Portable fixed-height floor stand for interactive flat panels
Two mounting heights
Two integrated shelves
Notice
: id was called
incorrectly
. Product properties should not be accessed directly. Backtrace: require('wp-blog-header.php'), require_once('wp-includes/template-loader.php'), include('/plugins/woocommerce/templates/single-product.php'), wc_get_template_part, load_template, require('/plugins/woocommerce/templates/content-single-product.php'), do_action('woocommerce_after_single_product_summary'), WP_Hook->do_action, WP_Hook->apply_filters, call_user_func_array, woocommerce_output_product_data_tabs, wc_get_template, include('/plugins/woocommerce/templates/single-product/tabs/tabs.php'), call_user_func, comments_template, require('/themes/Avada/woocommerce/single-product-reviews.php'), WC_Abstract_Legacy_Product->__get, wc_doing_it_wrong Please see
Debugging in WordPress
for more information. (This message was added in version 3.0.) in
/var/www/vhosts/interactivedisplays.ie/httpdocs/wp-includes/functions.php
on line
4148
Only logged in customers who have purchased this product may leave a review.
Notice
: WC_Product::get_upsells is
deprecated
since version 3.0! Use WC_Product::get_upsell_ids instead. in
/var/www/vhosts/interactivedisplays.ie/httpdocs/wp-includes/functions.php
on line
3840