Encourage collaborative small group learning
Students can work together or individually on the ActivTable using educational activities, applications and tools.
This multi-touch interactive table allows up to six learners to simultaneously use individual tools, web browsers and resources as their personal efforts move the group toward accomplishing a common goal.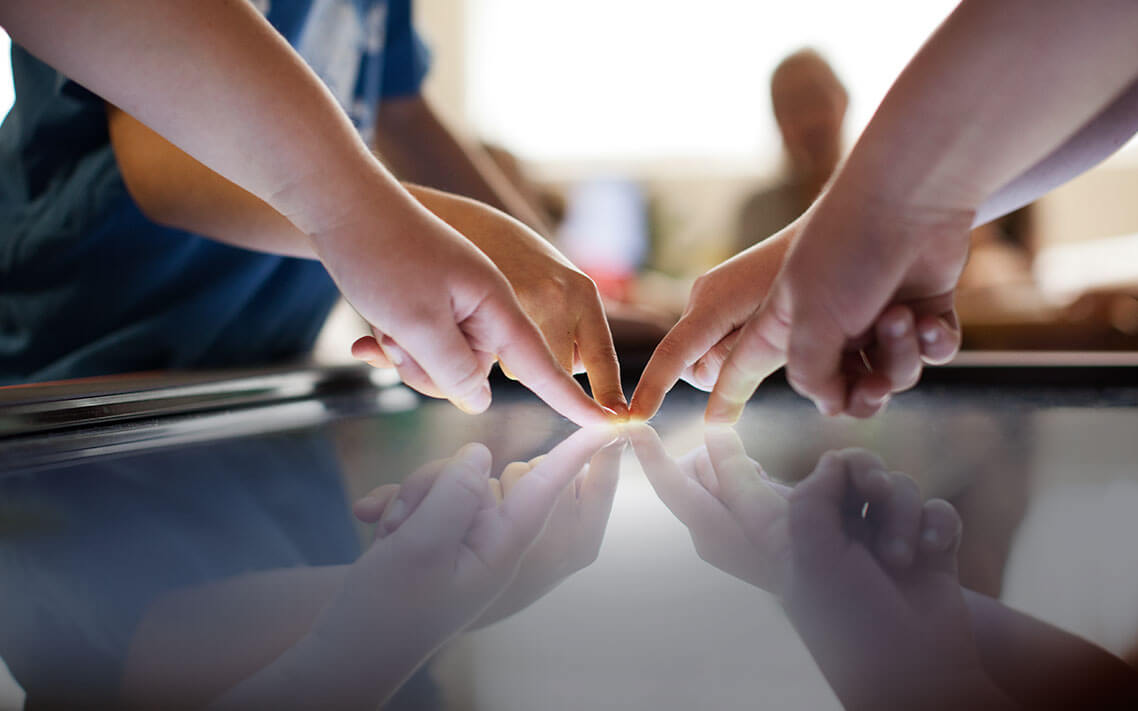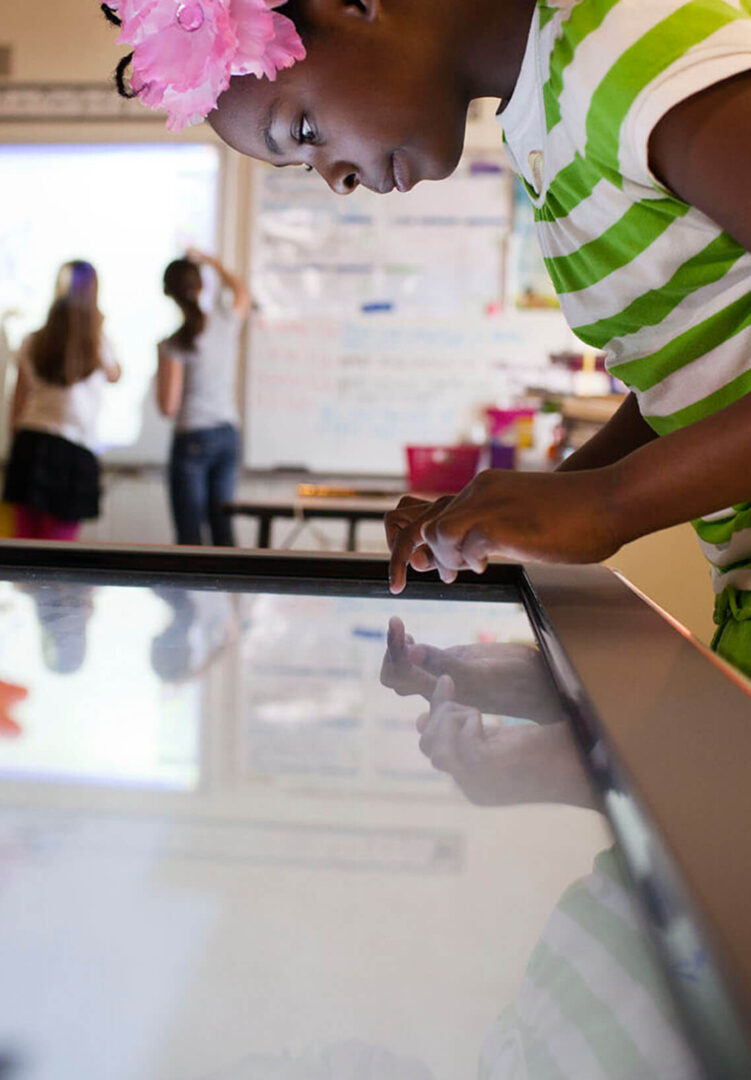 HD LCD 46" Display
Features a large, touch-sensitive
screen with ample room
for collaboration.
Activity Reporting and Tracking Tools
Access to view each student's
work, time on task, collaboration
tools used and more.
Tool Library
Offers a variety of intuitive tools,
including keyboards, musical instruments,
math tools and web browsers,
all customisable for each activity.
Educational Applications
applications for use with the ActivTable
Activities Application.
Take a collaborative approach to problem solving by allowing up to six students to engage in discussion and work together at the multi-touch surface.
Personalize instruction
Teachers can create and customize their own interactive multi-user activities based on students' needs and learning objectives using the ActivTable Activity Builder, a free web-based application.
Promote inclusion for all
ActivTable's interface and activities facilitate peer learning and allow for differentiation, and this multi-touch table is wheelchair accessible.
Make the most out of the technology
Promethean offers hands-on professional development courses to help teachers seamlessly integrate the ActivTable into their curriculum and instruction. 
Technical Overview

Models/Sizes
ActivTable 46" (active area).
Multi-User Capability
32 simultaneous touch points.
Works with
ActivBoard, ActivPanel, ActivInspire and ActiView.
Connectivity
Four USB-A ports
One 3.5mm mic in socket
Four 3.5mm stereo headphone solckets
One DVI
One Ethernet port and WiFi
Power
Mains Powered; Dual Voltage 100 – 240v AC
Operating System
The ActivTable does not require a computer. ActivTable Operating System: Microsoft® Windows 8.1 Industrial Embedded Pro
Internet
Internet access recommended for optimal use – wireless or wired to download updates and activities; many activities use the Internet.
ActivTable Activity Builder
The ActivTable Activity Builder is a free web-based application and requires Google Chrome version 30.x or above.
Installation
Promethean recommends that the product is installed by a trained Promethean Installer. Installation of ActivInspire Professional Edition software, version 1.7.62 or higher, and ActivDriver version 5.9.22 or higher is required.
Warranty
1-Year Return for Repair Warranty.
Specification Sheet
Download the specification sheet to view more information.
Get in Touch
---
Please feel free to get in touch with us to find out more information about our Interactive Displays. We also offer free consultation in order to find out which Board would be best suited for your classroom or educational facility.
Simply fill in the quick form on the right and we will get back to you as soon as possible. Alternatively you can press the button below to go to our contact page, where you can send in a full enquiry or call us directly.
T (044) 967 2855 Email: info@interactivedisplays.ie
Interactive Displays Ireland
McDonnell IT, Dromone, Oldcastle, Co. Meath
Monday to Thursday: 9am to 5:30pm
Friday: 9am to 4:30pm
Saturday and Sunday: Closed