Digital Signage | Enterprises Software, Solution And Service
Below are just a few examples of the wide range of Digital Signage products and solutions that we can offer you.
Contact us today to speak with a member of staff to discuss the many options available to you at 044 967 2855
55″ Slimline Freestanding Digital Advertising Screen
Introducing the new ranges of HD Slimline Freestanding Digital Posters; with their built in HD media player they require no additional hardware such as PCs, DVD players, excess cables or software. Simply load your media onto a USB stick, then plug and play.
Their buttonless tempered glass frontage, rounded corners, super slim profile and aluminium frame all add to their eye-catching tablet like aesthetics.
Contact us today for more information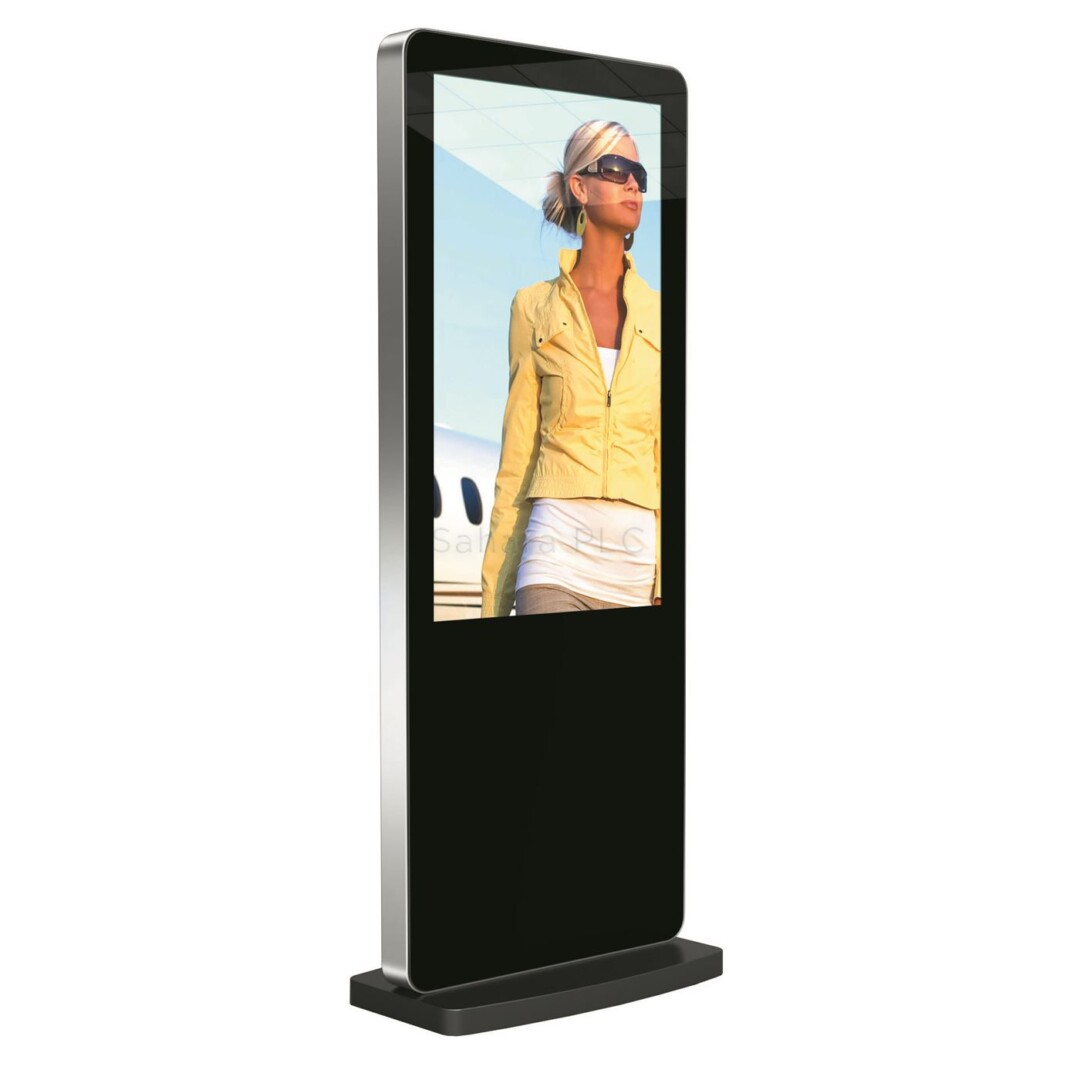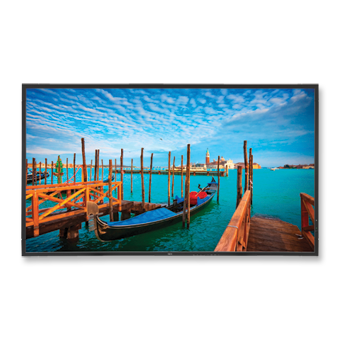 55" High-Performance LED Backlit Commercial-Grade Display w/ Integrated Speakers
LED backlighting technology reduces power consumption and allows for a slimmer cabinet depth
Built-in expansion slot supports the Open Pluggable Specification (OPS), which is the industry's first standardization option slot that simplifies digital signage installations
Full 1080p high-definition resolution provides stunning detail
Commercial-grade LCD panel and components
Expanded connectivity with digital loop-through
TileMatrix™ allows you to create video walls up to 10 x 10
Available as a bundle with single board computer (

V552-PC

)

NaViSet Administrator 2

: Free software solution that greatly eases administration and management of larger display device installations
Contact us today for more information
NEC Display Solutions
Designed for long-term operation, NEC displays and projectors incorporate innovative designs, high-quality panels, and components and go through demanding quality assurance levels; displays ready for the most demanding mission-critical applications, out of the box.
Today NEC boasts a comprehensive range of Desktop Displays, Large Format Displays, and Projectors, with a model for almost any application from the largest venues or public places to offices and smaller classrooms.
Contact us today for more information
Retail
As Smartsign partners we offer great flexibility and quick changes in advertising announcements. A hosted digital signage solution allows you to manage multiple locations from the comfort of your pc or laptop.
Smart designs and an easy to use interface along with stunning HD quality picture will attract new customers and increase sales with digital in-store screens.
Contact us today for more information
Hotels
An easy way to increase sales and provide excellent
service to guests.
Contact us today for more information
Restaurants
With menu and welcome screens the information is easy-to-read and kept up-to-date.
Changes in the menu can easily be adjusted for immediate effect or can be time-controlled for future needs.
Contact us today for more information
10" Signage Tablet
Fitted with ImageFlyer Cloud edition these 7 and 10″ Windows tablets offer FULL digital signage capability on a small screen. Able to play simple slide shows, for use in room booking and poster applications, they can also play ALL the same multi-zone content available on Sedao large screen Cloud channels.
Ideal for counter top signage, door entry systems, interactive kiosks and more.
Contact us today for more information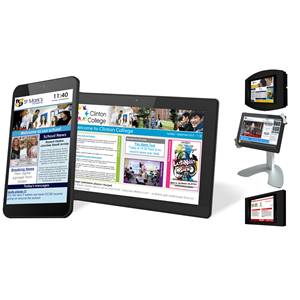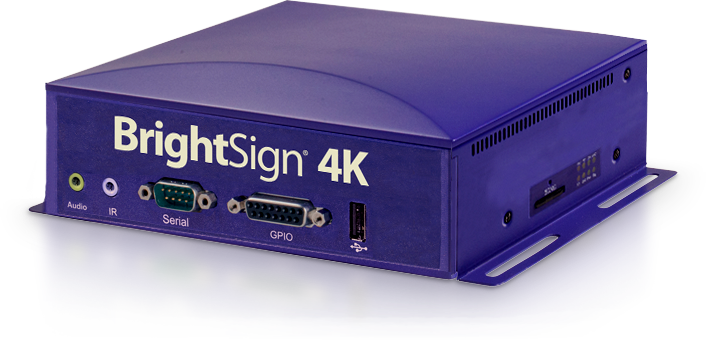 BrightSign
BrightSign Technology can be as powerful and robust or simple as you need it. Powering digital signage with state of the art technology found in every part of the globe. A total signage solution that focuses on reliability. Scalability isn't an issue, any number of players, guaranteed.