Portable, Ruggedised Storage & Charging
SAFE, SECURE & READY FOR CLASS
There is nothing worse than technology that isn't working, charged or ready to use.
With ClassVR, included is a portable, ruggedised storage
and charging case, making sure all your headsets are safe, secure and fully charged, ready for students to use at any time.
The case holds and charges 8 headsets at a time. The custom designed foam helps protect the headsets and holds them securely in place.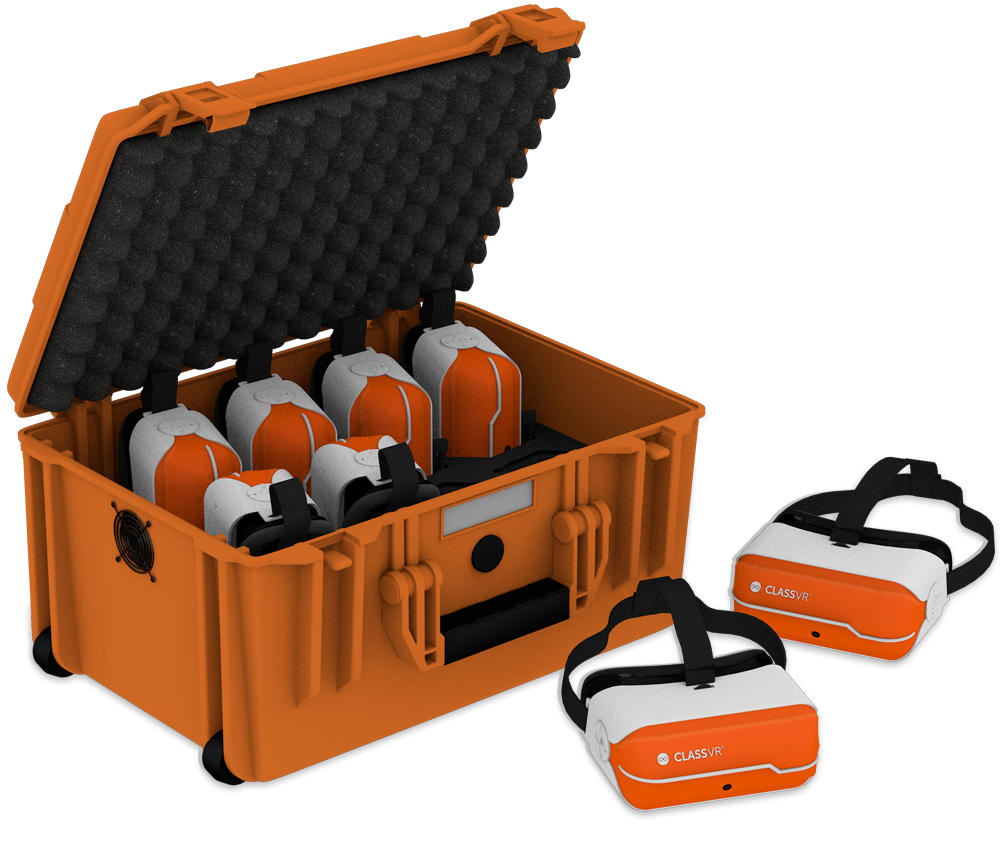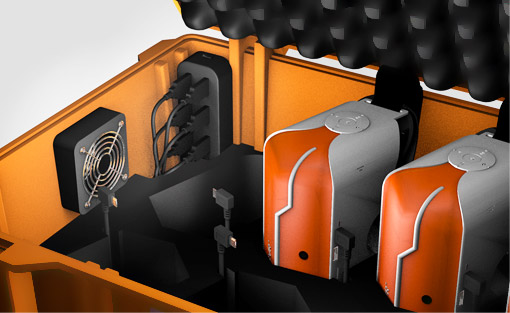 The ClassVR case has been designed to allow devices to be charged even when the case is closed and locked.
An integrated USB charging hub, along with active cooling fans, makes sure that your headsets can be safely locked away and charged at the same time, with no fear of overheating.
Maximising the investment in VR means making it available to as many students as possible. That's why the ClassVR case has been designed to be as portable as possible, allowing even students to easily and safely move the headsets from one classroom to another.
The extendable handle and rugged wheels make moving the headsets simple, even for young children. And with its strong ABS shell and soft internal foam padding, your headsets are safe from knocks, bumps and rough handling.