Product Description
ActiView

Transform any object or document into an interactive teaching tool with ActiView visual presenter. ActiView puts the whole world on display.
ActiView at a glance:
Zoom in on the smallest of details with the entire classroom.
Build an image library of everyday objects and extraordinary finds for use in your lessons.
Record video and audio with just one click to capture your favorite lessons.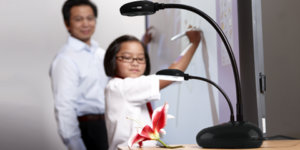 ActiView in the Classroom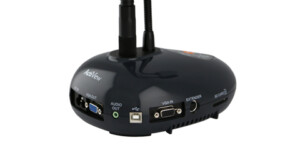 AvtiView 324 Connections View
Share the Most Vivid Details
Learning becomes a more realistic, captivating experience with the ActiView visual presenter. Grab your students' attention while examining and labeling cells in a biology lesson, manipulating a 3-D mathematical model, zooming in on a painting's brushstrokes or collaboratively revising a student's essay. With ActiView, the entire class can focus on even the smallest of details.
ActiView brings the whole world into vivid focus by providing expansive interactive learning opportunities that make a lasting impression on students.
Why ActiView?
Easy-to-use, integrated
Use ActiView with ActivInspire to seamlessly transform images and video into instant lesson content that can be annotated over or saved for use in future lessons.  Not an ActivInspire user? ActiView also comes equipped with its own easy-to-use software.
Bring any subject to life
ActiView can enliven any subject area. Examine cells in mitosis under a microscope, capture the flutter of butterfly wings, make math come alive with manipulatives that all students can see. The possibilities are endless.
Perfect fit for your needs
The ActiView keeps it simple and is extremely portable allowing you to connect to multiple displays and even microscopes to show students a wide variety of items.
Key Features
Flexible gooseneck and adjustable side lamp—Easily adjust the camera and lamp to view delicate objects in vivid detail from infinite angles.
Versatile input modes—Select from a variety of input modes, including photo, text, 35 mm slide, grayscale, microscope, etc.
Small and easily portable—Lightweight in design, ActiView is easy to move around the room and share between classrooms—take it anywhere your lesson leads.
Video and audio recording option – With just one click, easily capture your day-to-day interactive lessons.
Full high-definition camera – Provides exceptional image quality and the highest quality digital video.
Models
ActiView 324
Works with
All ActivBoards using ActivInspire software; also works with third-party hardware.
Connectivity
USB 2.0
Operating Systems
Windows, Mac & Linux
Sap code: 3059865