Modernize Your Classroom
The ActivPanel reveals brilliant colors and crisp details to boost readability ensuring the best learning experience for students. Actively participate in lessons at the display with just a swipe, pinch or zoom.
The intuitive interface makes the experience natural whether you're writing with the digital pen or using multi-touch gestures.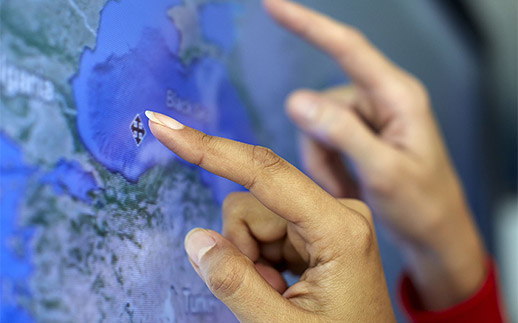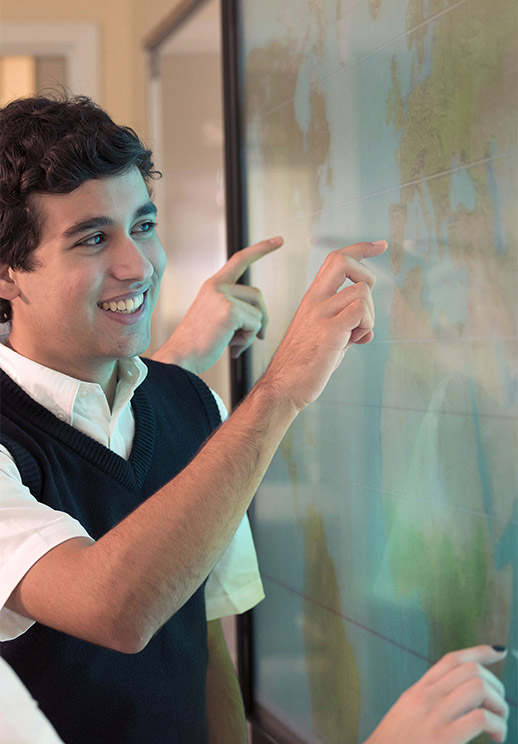 Interactive software
ActivInspire and ClassFlow offer a vast suite
of tools and free resources for teachers
to create and deliver interactive
multimedia lessons and assessments.
Touch & pen interaction
Exceptionally smooth and responsive
interactivity is the norm whether you're
writing with the digital pen or
using multi-touch gestures.
LED backlight
Low-glare, low-reflectivity LED
display with a wide viewing
angle ensures every seat in the
house is a great one.
Powerful, high-quality speakers
Built-in stereo speakers ensure
every student can focus on
the lesson being
delivered.
Designed for Every Classroom
Promethean's interactive flat panel is designed to meet the unique needs and demands of any classroom.
A wide variety of mounting configurations.
Select from our new premium line of height-adjustable wall mounted and mobile stands, in addition to our fixed wall mounted and non-adjustable mobile stands.
Best-in-class connectivity
The ActivPanel offers a variety of ports for convenient connectivity, including HDMI, VGA, USB and Open Pluggable Specification (OPS).
Enjoy years of interactive learning experiences
Up to 50,000 hours of expected display life combined with a comprehensive 3-year standard warranty and an available extended two year option ensures an excellent return on investment for years to come.
Technical Overview

Models / Sizes
The ActivPanel is available in 55″, 65", and 70" HD and 84″ 4K Ultra HD displays.
Options
The ActivPanel's suite of premium stands include a fixed wall mount, adjustable wall mount, adjustable tilt frame wall mount, adjustable mobile stand, or non-adjustable mobile stand.
Multi-User Capability
Multi-user capability on the ActivPanel is dependent upon the application software and operating system used. Within multi-user applications such as Promethean's ActivInspire software, Windows 7 and Windows 8, up to ten users can work simultaneously on the ActivPanel.
Works with
ActivInspire, ClassFlow, ClassFlow Connect, ActivSoundBar, ActivExpression, ActiVote, ActiView.
Connectivity
The ActivPanel offers an array of input ports, including HDMI, USB 3.0 and open pluggable specification (OPS).
Power
AC 100~240V
Operating Systems
Windows™, OS X™, Linux™ and Chrome OS ™
Software
Access to ActivInspire Professional Edition Software is included. For links to download ActivInspire Professional Edition, please visit this page. To learn more about how ActivInspire Professional Edition Software can be used with third party products, please download this PDF.
Installation
Promethean recommends that the product is installed by a trained Promethean Installer. Installation of ActivInspire Professional Edition software, version 1.7.62 or higher, and ActivDriver version 5.9.22 or higher is required.
Warranty
3-Year Return for Repair Warranty, including an option for a purchasable two-year extended warranty.
Specification Sheet
Download the specification sheet to view more information.
Get in Touch
---
Please feel free to get in touch with us to find out more information about our Interactive Displays. We also offer free consultation in order to find out which Board would be best suited for your classroom or educational facility.
Simply fill in the quick form on the right and we will get back to you as soon as possible. Alternatively you can press the button below to go to our contact page, where you can send in a full enquiry or call us directly.
T (044) 967 2855 Email: info@interactivedisplays.ie
Interactive Displays Ireland
McDonnell IT, Dromone, Oldcastle, Co. Meath
Monday to Thursday: 9am to 5:30pm
Friday: 9am to 4:30pm
Saturday and Sunday: Closed