ESL is a system for information display installed on retail store shelves.
Newly entered information is automatically updated to the communication network and displayed.
Interactive Displays Ireland teaming up with SoluM ESL (Formerly known as "Samsung ESL") We provide total ESL solution for retail customers.

Nationwide Installation and Service in Ireland
How it works
---
Paper Tag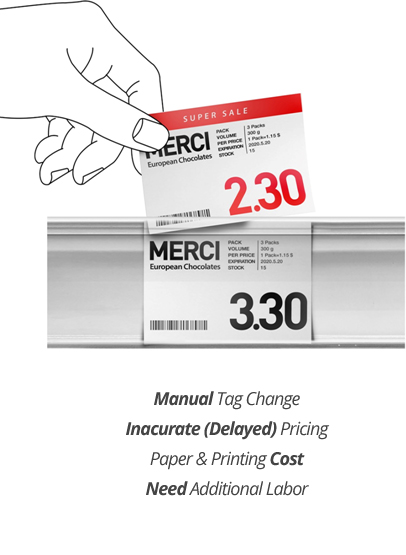 ESL Tag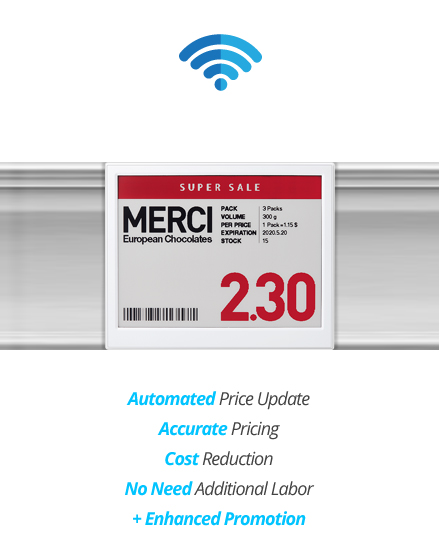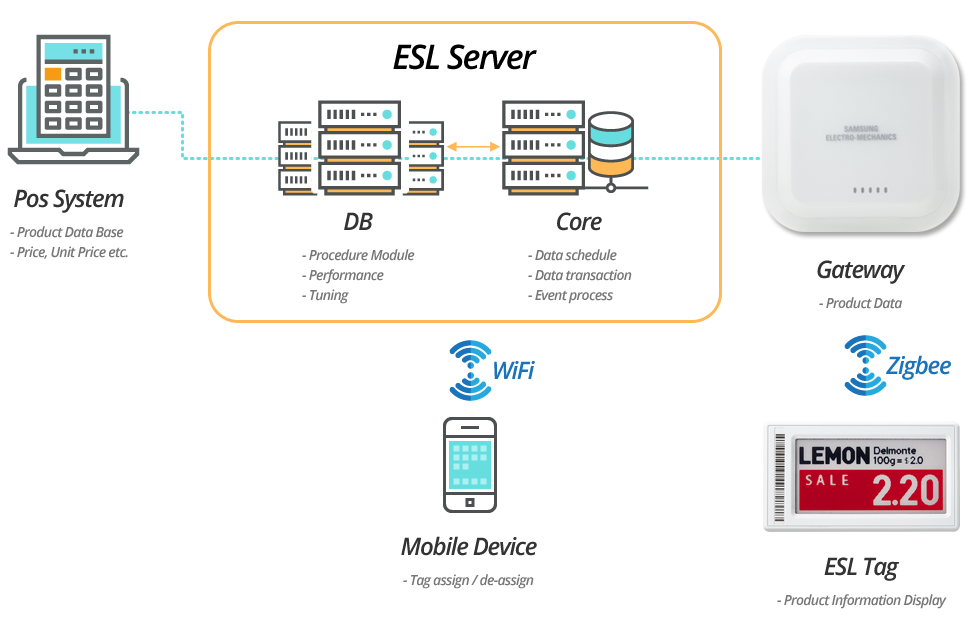 Various product information including product name, price and bar code on E-ink display (Graphic / Segment) through gateway in realtime.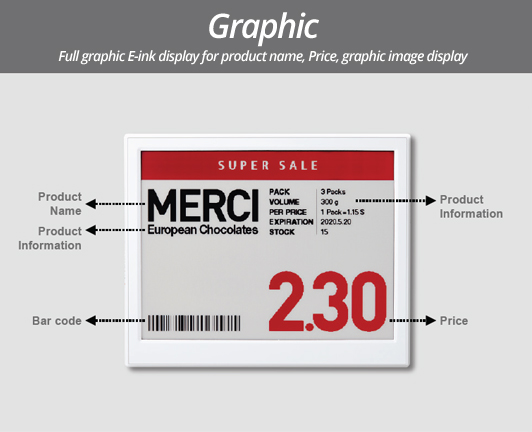 Line-Up
---
Various product line
From 7-Segment to Graphic TAG displays information in various forms.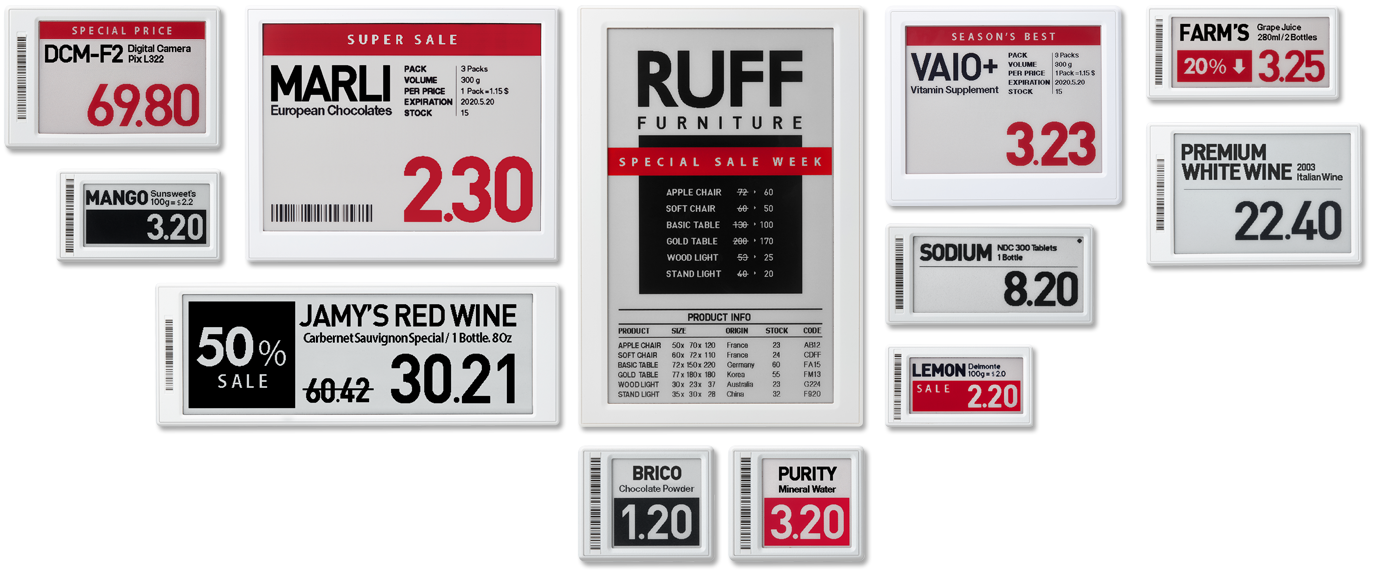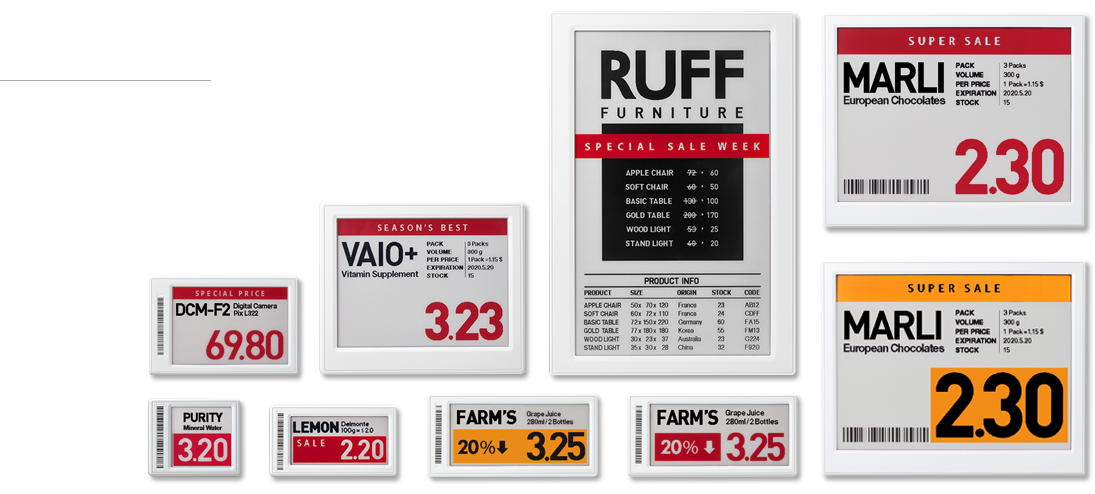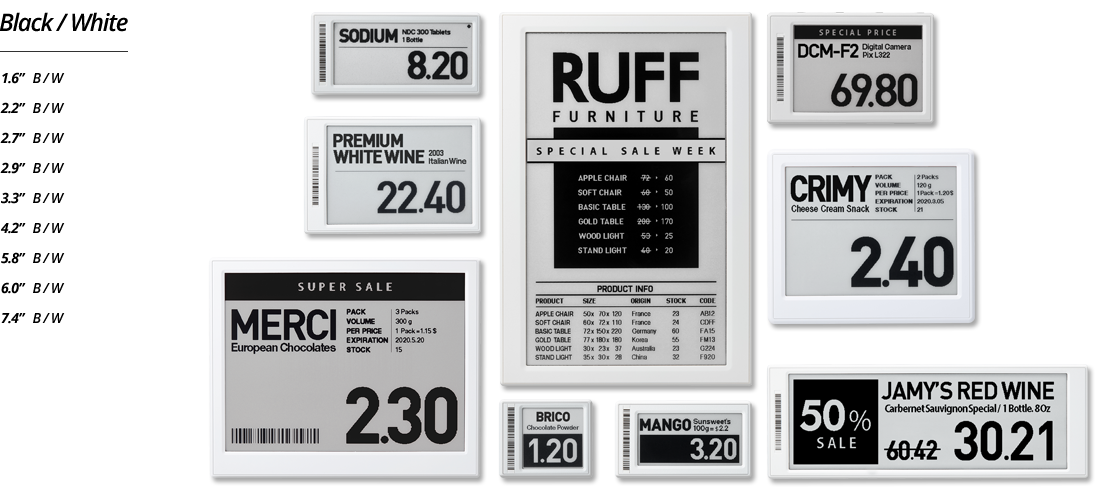 SEGMENT TAGS

FREEZER TAGS