Interactive Displays For Hotels | Hotel Screen And Promethean
Interactive Displays Ireland believes that introducing better Interactive Displays and smart devices into the Hospitality industry can vastly improve a visitors reflection on your location.
People expect to have any information at their fingertips, and our displays give them just that. They have access to any information you want to provide, whenever they want it.
This saves them time looking through brochures, and looking for information desks and timetables and instead puts all the information into one, easy to navigate, place. Ultimately this will reflect well on your business as visitors are less likely to run into issues.
You can look below for our wide range on Interactive displays. They are available in a wide range of sizes to suit your area and needs best. We also provide free consultation to help you decide which Display, and software is the best solution for you.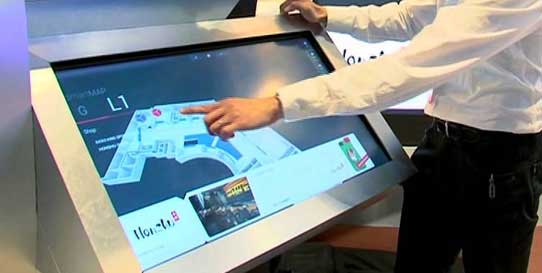 BRILLIANT HD DISPLAY
Our Displays feature a Brilliant HD Contrast which provides stunning visuals, and rich colours reduce any eye strain concerns and capture visitors attention & increases engagement. Perfect for eye-catching advertising of your services and surrounding areas.
LONG LASTING DISPLAY
Our interactive displays use long lasting, commercial grade LED displays which have low-friction glass, allowing for a natural touch experience, and little to no glare on the screen, making it easy to see, even in conditions with bright light.
ACCESSIBLE INFORMATION
Our Interactive displays make it easy to display information to your visitors. Make it a fun, captivating, and easy experience for users with our displays. Display Information, maps, timetables, menus, advertisements for other local business, etc. or even set up a rotation of as much ads as you like.
Promethean Activpanel
The Promethean Interactive Touch Panel provides a premium touch experience for all users. Because the display runs a computer Operating system (Such as Android, Windows or Mac OSX) it is compatible with most software you may already be accustomed to using, making switching to our product, a quick and easy upgrade. It also runs excellently on Media Players for Digital Signage.
The high-definition, shadow-free 55″, 65″, 70″, 75″ and 84″ LED display features low-friction coated glass that enables fingers to glide smoothly over the surface, facilitating a natural touch experience. The Promethean Activpanel also virtually eliminates glare and provides an optimal view from any angle, delivering an unparalleled viewing experience to offer the best value to users. The multi-touch Promethean Activpanel features freestyle multi-user interaction anywhere on the display with Windows 7, 8 or 8.1, enabling up to 10 users to collaborate without limitations.
The Activpanel is also perfect for video conferencing & presentations. Compatibility with programs such as Skype, Lync, Powerpoint, Excel, Word, and much more means sharing files is easy to do and can be integrated with mobile devices such as phones, tablets and laptops seamlessly.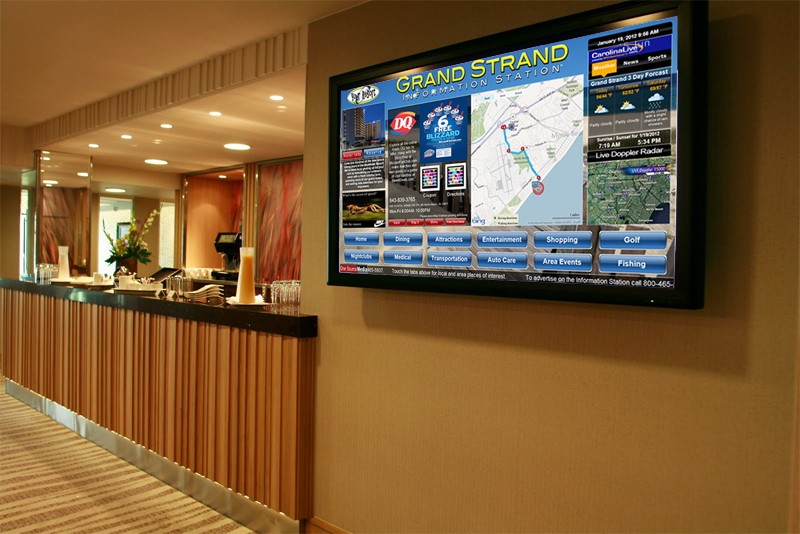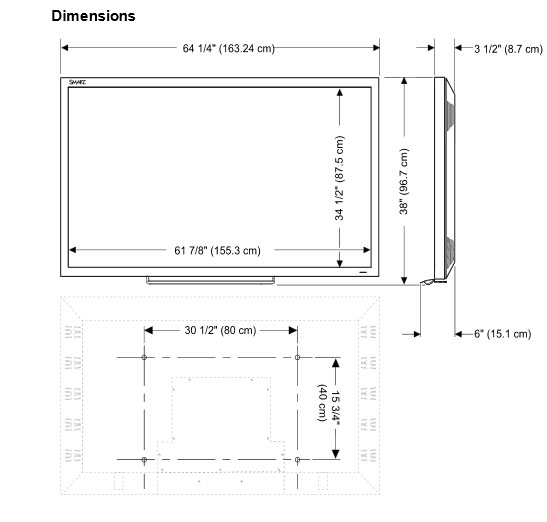 | | |
| --- | --- |
| Touch Technology | Infrared |
| Multi-Touch Capabilities | Eight Point multi-touch on Windows 7 & Windows 8 operating systems |
| Gestures | Supports gestures on Windows 7, Windows 8, Mac OSX 10.7 or Mac OSX 10.8 Operating systems |
| Pixel Pitch | 0.807 mm |
| Horizontal Frequency | 30-91 kHz |
| Vertical Frequency | 50-85 kHz |
| Contrast ratio (typical) | 4000:1 |
| Optimal Resolution | 1920 x 1080p @60Hz (16:9) |
| Audio | Two 10-watt speakers |
Hotels
An easy way to increase sales and provide excellent
service to guests.
Contact us today for more information

Get in Touch
Please feel free to get in touch with us to find out more information about our Interactive Displays. We also offer free consultation in order to find out which Board would be best suited for you.
Simply fill in the quick form on the right and we will get back to you as soon as possible. Alternatively you can press the button below to go to our contact page, where you can send in a full enquiry or call us directly.